If you sent an email to support@paradoxplaza.com and haven't heard back, please check your email.
We don't accept new tickets via email and you've been sent an auto reply explaining this. If you require our help, please login with your Paradox account at our help desk (support.paradoxplaza.com) and follow the instructions below.
1. Login to the help desk using your Paradox account
2. Click the arrow next to your name and select "My activities"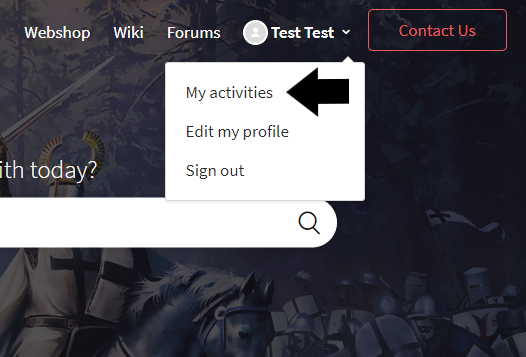 3. You will now see a list of all emails / tickets you've sent us. Click the ticket you need help with and open a followup request.
4. Wait for us to get back to you and help you as soon as possible :)!
The reason for this is that we need to verify account ownership before providing you with support, especially if your issue relates to GDPR questions.