Owned Items is what gives you access to various parts of the Paradox forums. Anyone can access the general forums for each game but if you want access to support, suggestions, mods and other forums specific to a game, you need to have it registered in your Owned Items tab. To do so follow these steps:
1. Connect your Steam account to your Paradox account.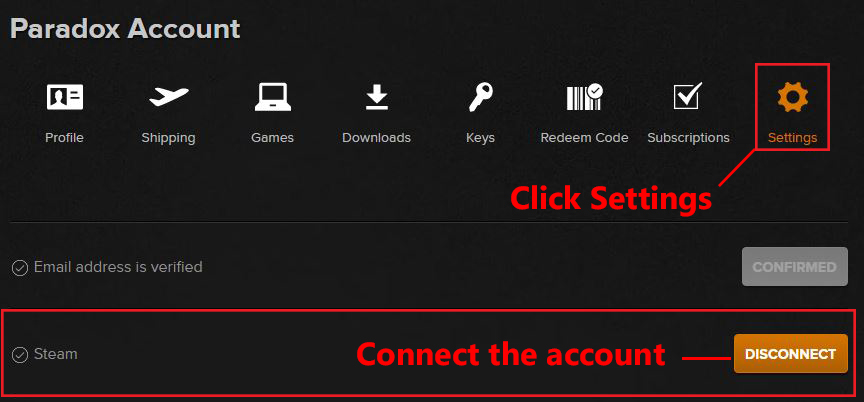 2. Go to your Owned Items tab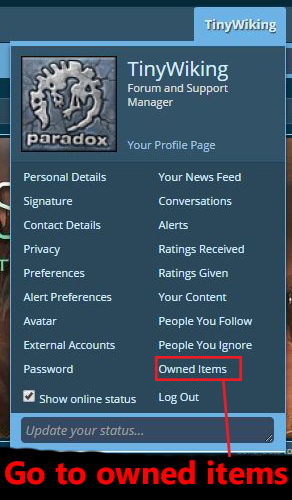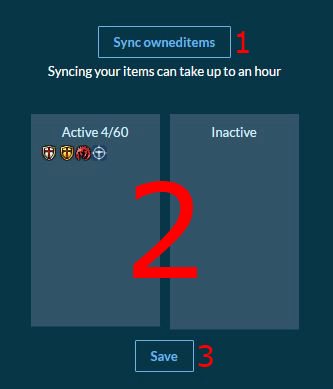 After connecting your Steam account click Sync OwnedItems and wait for your icons to appear
You will now see the icons for all the items you own. These icons can be dragged between Active (visible under your avatar on the forum) and Inactive (not visible under your avatar on the forum). You can also arrange them anyway you want. Alternatively, if you don't want to drag them around, you can double click and they will go from Active to Inactive or vice verse. 
Once you are happy with how it looks remember to click the Save button!
3. You are done! If you buy more Paradox games on Steam you will need to re-sync (by following the above step) to see the icons.