Owned Items is what gives you access to forum icons and forum avatars. These are based on product ownership and to make the connections do the following.
Login to : https://accounts.paradoxplaza.com/settings
Then follow these steps:
1. Connect your Steam account to your Paradox account.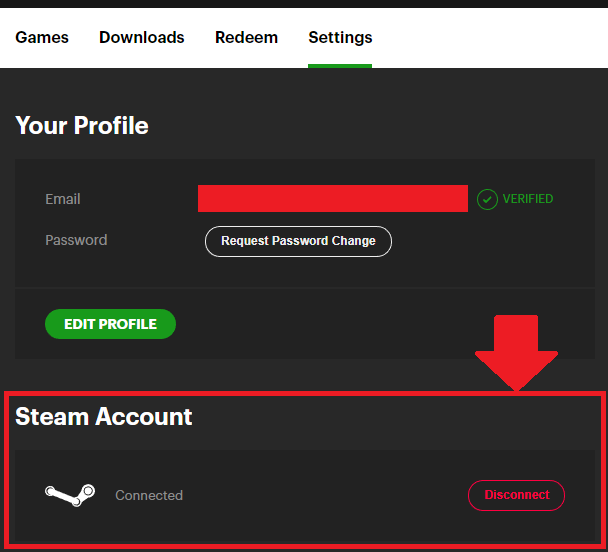 2. Go to your Owned Items tab
https://forum.paradoxplaza.com/forum/index.php?account/owneditems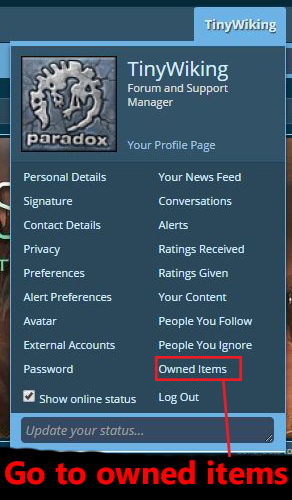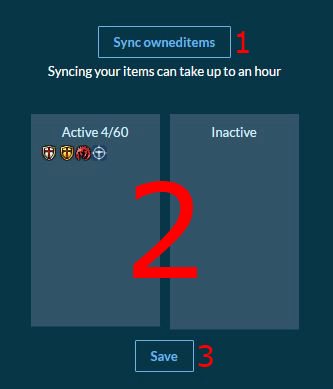 After connecting your Steam account click Sync Owned Items and wait for your icons to appear
You will now see the icons for all the items you own. These icons can be dragged between Active (visible under your avatar on the forum) and Inactive (not visible under your avatar on the forum). You can also arrange them anyway you want. Alternatively, if you don't want to drag them around, you can double click and they will go from Active to Inactive or vice versa.
Once you are happy with how it looks remember to click the Save button!
3. You are done! If you buy more Paradox games on Steam you will need to re-sync (by following the above step) to see the icons.
IMPORTANT NOTE ABOUT NON-STEAM GAMES!
If you buy a non-Steam game (GoG, physical disc etc) you will be provided with a code (usually starting with four letters followed by numbers) and to register this you need to follow this process:
Login to your Paradox account (https://accounts.paradoxplaza.com/)
Click the Redeem button in the top bar
Enter your code and click Redeem
You will now have the item credited to your account and you will need to follow Step 2 and onwards from Steam guide above
NOTE!
If you get an error that the code is invalid or expired please open a support ticket and include the code, the game and where you got it from. In most cases we are able to credit the item manually!